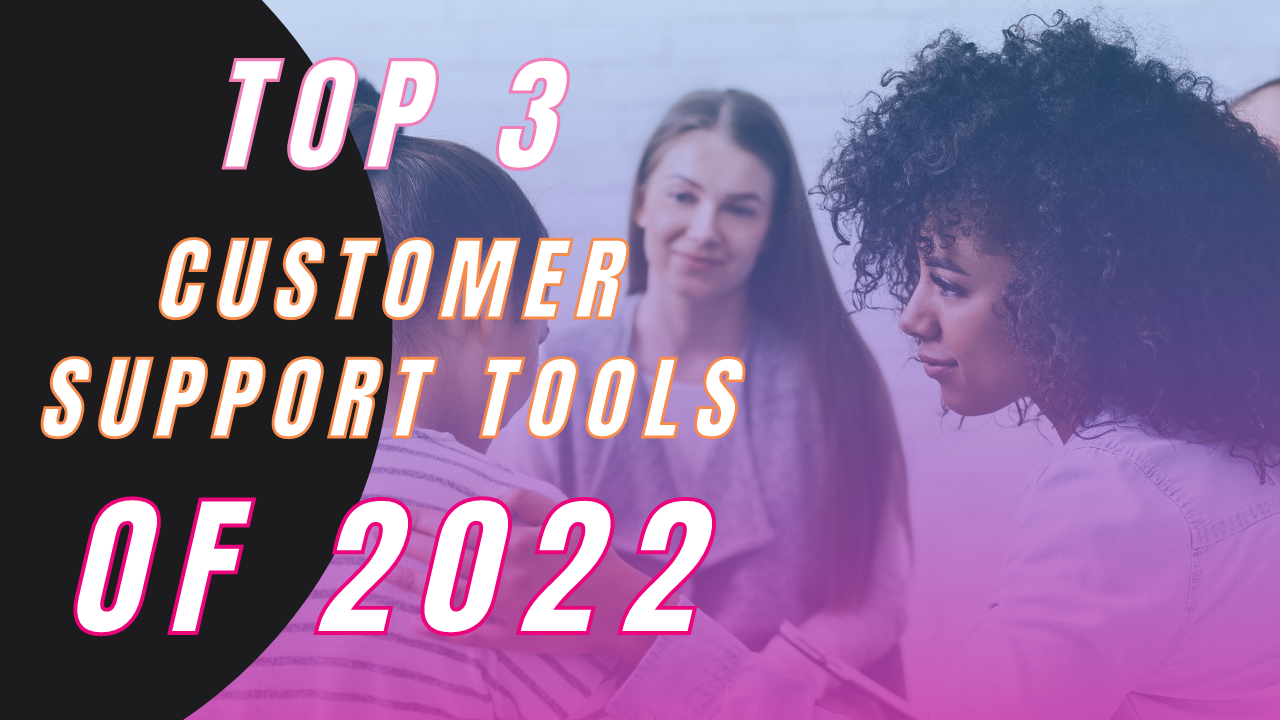 The TOP 3 customer support tools of 2022.
Have you tried googling "customer support tools"?
🚨🚨🚨 SPOILER ALERT!!
THE ONLY RESULTS ARE JUST A BUNCH OF TOP < ENTER NUMBER HERE > LISTS! 🤦‍♂️
Kinda like this one... 🙈
But, let's ignore that for a minute or two... And let's also be clear as to what kind of "customer support tool" we're talking about here as that can be a lot of things. What we're specifically looking at are tools that let your customers send you feedback and issues and let's you manage those submissions and respond back to them. Just the basics. And, as they say, it's alway best to start with the basics!
Here are the top 3 customer support tools of 2022 that will show up in the myriad of lists google will show you. AND, one that won't. But, someday will. 😉
Zendesk has been the king of customer support tools for over a decade now. It's also no surprise that they've been increasingly going down the CRM (customer relationship management) route and are competing more with the likes of Salesforce. A common theme of highly successful SaaS, going down the "more is more" path. And, you'll feel it! You'll love the plethora of features and hate the plethora of features. 😂
If you're looking for an all inclusive suite-of-tools, then Zendesk is your jam. 🧈
Zendesk is the 'OG' of customer relationship tools where the priority was to create a great experience for customers. With their further leaning towards the CRM route, they've lost some of the loving feelin' and overall feels more like the typical corporate sales suite of tools these days.
Feshdesk, part of the Freshworks suite of products, Freshdesk is essentially the more "cost effective" version of Zendesk. If the Zendesk price tag is looking to high 💰💰💰💰, then Freshdesk is the typical alternative 💰. Though, Freshdesk has added some additional 💰💰💰 of their own as of late.
Sprinklr has been making a splash recently with their suite of customer experience products, including "Mordern Care", which is their version of the standard Zendesk / Freshdesk customer support tool.
With Zendesk having been around for a while now, they can feel a bit dusty in some areas. That's where Sprinklr is attempting to come in to provide the more modern alternative.
Unfortunately, if you want to get into Sprinklr, they do employ the annoying 'Schedule a demo' sales model before you can really get in as well as understand what pricing will actually look like. Being a suite-of-tools pushing to provide the modern experience, it's a little strange they choose to be the antithesis of modern sales, opting in for the sketchy, non-transparent sales strategy. 🤷‍♂️
---
Alrighty! The above are clearly the top 3 customer support tools that will pop-up in search results in 2022. But, what about tools that don't, but should?
Feedmas is attacking the customer support and experience space in a different way. Instead of going down the CRM-focused route and abandoning creating real relationships with actual users, Feedmas is focusing on partnering with users to build better products. We want both sides to win and for users to be seen as individuals invested in your product as opposed to simply prospects you are attempting to convert.
Don't get us wrong, capturing and converting customers is important. We're just looking at it from a different perspective - being that building an awesome product WITH your users is a far more impactful leading indicator of product and customer growth. Stronger together! 💪🏽